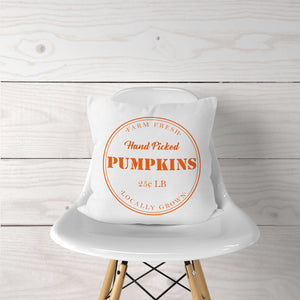 Perfect for my porch!
I'm so happy with my order! I ordered 2 for my front porch bench with 2 of the plaid. They are exactly what I was looking for!
Farm Pumpkins
I'm so happy I choose this pillow! It is super cute and I love how it looks like a stamp. The orange color is beautiful and wow the pillow cover is soooooo soft. Very high quality, lined, and has a nice zipper.