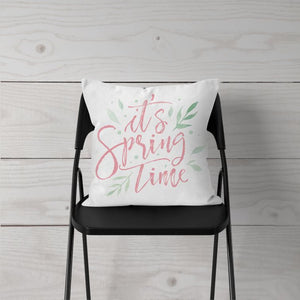 Watercolor-It's Spring Time-Pillow Cover
Pretty spring cover
Really pretty pillow cover and the fabric is extra nice!
Would definitely order another !
I love my spring pillow cover!
I actually bought four pillow covers and am very pleased with all of them. They are so soft. The It's Spring Time cover is lovely with soft pink and new light green details. Just like spring! I am very pleased with the quality.
I'm sharing with my family to brighten their spring/Easter. I smile every time I look at it.